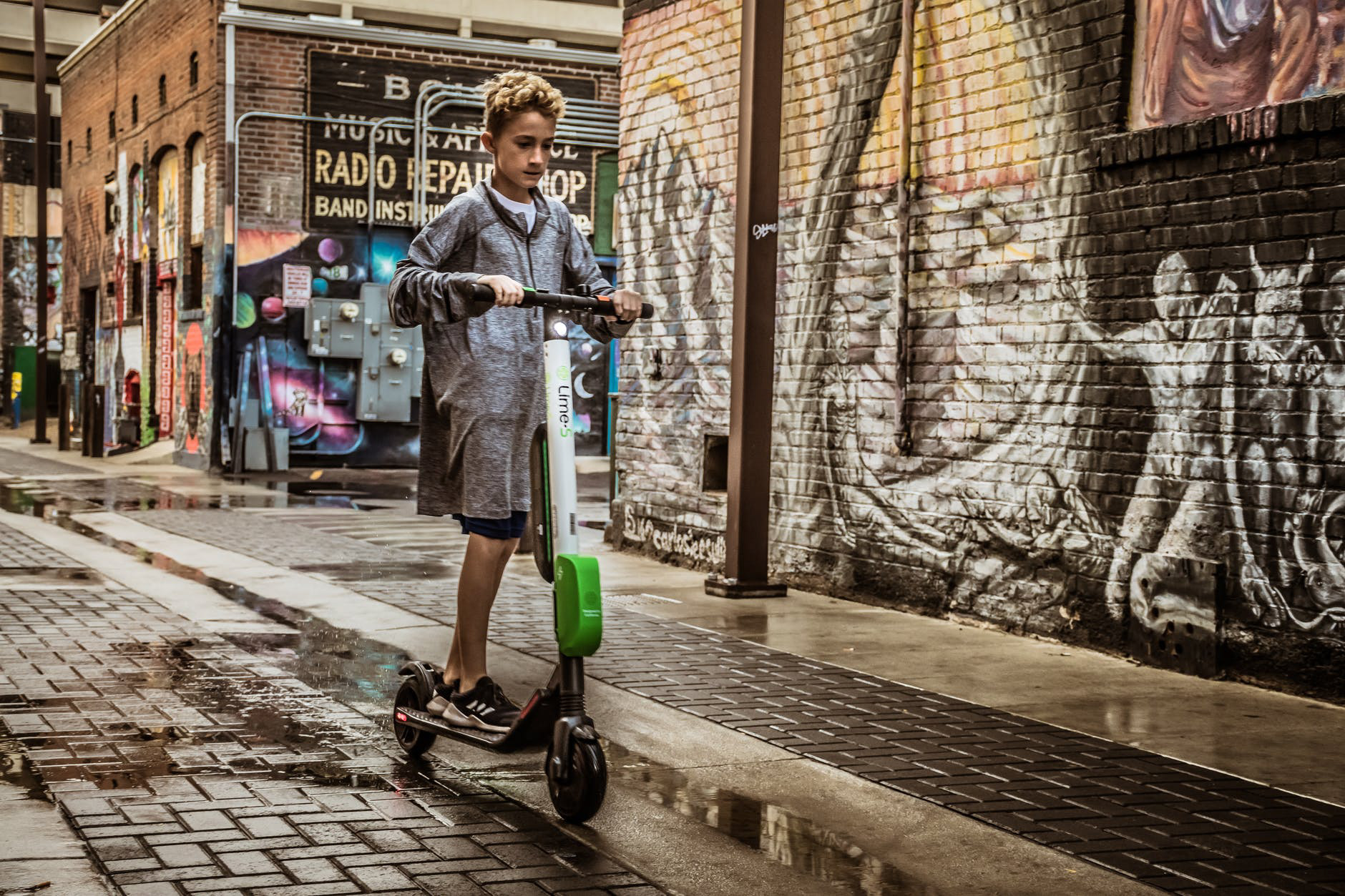 We have all seen them, the super-cool, super-fun, super-eco e-scooters whizzing around our cities. They are the hope for our transport future. They are simple, cheap, easy to ride, agile and fast. There is barely a transport box they don't tick.
Our cities are not designed for them. In fact, our cities are not really designed for anything apart from Shanks's pony and the odd Hackney carriage. Now we have pedestrians, cycles, cars, vans, lorries, busses, taxis, wheelchairs, trams and the new wave of electric personal transporters. They are all sharing the same ye olde pavement/road configuration. Each has their own characteristic, which does not necessarily work with the others.
Still, progress and human ingenuity are unrelenting.
My home city of London is running a trial of e-scooter hire to find the three companies to award the lucrative licenses to. There is a plethora of companies backed by shedloads of venture capital vying to make their unique vision of what is basically a child's toy with a motor be the winner. They all use apps to make life simple for the rider – well, sort of. There are low speed zones, no-parking zones - plus, as only 11 London boroughs have shown any vague interest in these little beasties, you are not allowed to leave your hire in any of the 21-remaining nay-saying transport backwaters.
In addition to all of this, it is reported that the London Mayor has already made his decision of the three companies to grant the golden licenses to – strangely, the same three as in Paris. Funny that.
Safety is rightly paramount in the discussions. The capability of the technology built into the e-scooters can prevent the rider from straying into areas deemed dangerous by cutting power at the appropriate moment. In theory fantastic, but in practice this does not take into consideration the road conditions at the time, and the idea that the rider might be more responsible than originally thought.
There are also the huge numbers of private e-scooters. These do not have the same built-in restrictions as the hire variety and are illegal to ride on UK public roads and pavements, with a £300 fine and six points on the offender's driving license if found. Assuming of course the owner has a license and can be caught by the police in the first place.
Bicycles on the other hand, do not have the same restrictions, can be ridden anywhere, by any age, at any speed that the road conditions allow.
We really need to take a breath, understand the technologies, understand what we want our transport policy to achieve, understand the diversity of the public, the environmental impact of the technologies, safety, and the overall interest of the public.
The six-year old me was once told by my father to always 'think ahead', in my view that is the secret.
There is no doubt there are changes coming, no less from the electric car revolution. We all need to 'think ahead':
Think how we can divide our roads into car and non-car traffic.
Think what regulations are needed for these divisions, and what are not.
Think about integrating hire and privately owned transport of all types.
Think about standardised charging points for all modes of electric transport.
Think how to leverage the drawbacks of electric transport. For example, forcing drivers to take a break after so many hours of driving, rather than transferring the dangerous long-distance characteristics of piston engine cars to electric.
Think how we can minimise the environmental impact of the increased need for transport batteries.
Think about our working lives, data speeds and availability, where we go for leisure.
Think what standardisation is good, and what is restrictive? For example, if all electric vehicles have user-replaceable batteries with standardised fittings, the old car batteries could still be used to store domestic solar energy that do not need such high-performance characteristics.
Think about enhancing the shared cargo delivery infrastructure, removing the need for individuals to own large cars for transporting the odd bulky item. Man-with-a-van on steroids.
We live in exciting times, with massive opportunities to cut emissions, improve safety, decrease travel time, and let's face it - have some fun in the process.
An integrated and expandable transport network is within touching distance. We need to take a brief breath, calm down, and do the right thing.